Welcome to New Day Yoga Studio
***Notice – New Day Yoga has closed permanently as of July 31, 2017.  We want to thank our loyal customers and everyone in the yoga community for all they have done for us over the years.***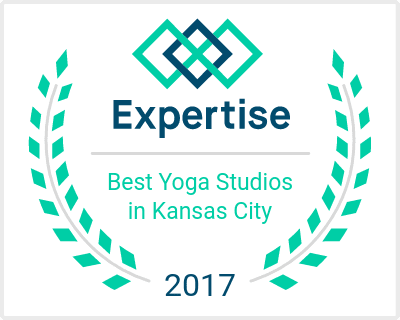 New Day Yoga Studio is a warm and inviting yoga studio.  Our goal is to make yoga fun and accessible for everyone. Located in South Overland Park, KS, we are the preferred place to give yoga a try. Our clean, warm, and spacious facility features two yoga studios with bamboo floors, soft lighting, and warm caring instructors. Whether you are new to yoga or a more advanced yoga practitioner, New Day Yoga Studio is the perfect place to experience the health, physical, and mental benefits yoga can bring.
New Day Yoga Studio offers a variety of classes for all levels and interests including our signature New Day Hot Yoga.  Our instructors stress the importance of the "journey" and help you progress at your own comfort level.  If you are new to yoga, visit our "New to Yoga" page to read more about preparing for your first yoga class. New Day Yoga Studio also offers events and workshops, private yoga, and much more.
Whether you are from Overland Park, Leawood, Stanley, Stilwell, Kansas City, or any of the surrounding areas, come visit our studio.  We are conveniently located at 15238 Broadmoor St., Overland Park, Kansas just two blocks East of Metcalf and one and a half blocks South of 151st Street behind Llywelyn's Pub.